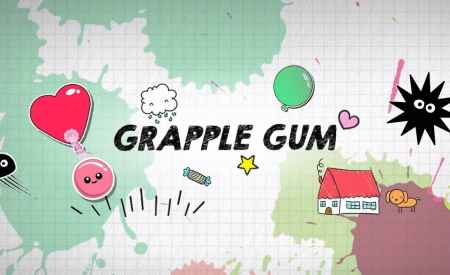 When I saw Grapple Gum for iOS by Ali Mehrez on the App Store last week, I knew that it was extremely unique that I had to try out, mostly because of the game plan and how it bills itself as a superlative, how can I resist? The app developer of this app certainly did a persuasive job with gaming features, that's for sure.
And because of the lovingly designed app features, everything is wholly packed with ton of salient aspects for global users. Moreover this Grapple Gum for iOS is also award winning Sling Shot-Action-Platformer in which users play as a little pink piece of gum and grapple across moving objects.
The game is best mix of mechanics as global players can float through the space, hitch a ride by hooking on the numerous platforms, and slingshot your way from one piece to another while shooting at all kinds of targets, including big bosses and little various sooty critters nibbling at your toes.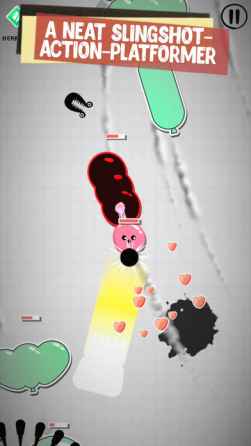 It is also described that this fame game of Grapple Gum was awarded "Best Mobile Game" and "Game of the Year" by the Tunisian Game Awards 2017.
Grapple Gum for iOS Gaming Features
The players can play 10 levels filled with 10 gigantic bosses and hordes of hand painted, kid friendly, critters.
The players can discover 6 Awesome and Unique Weapons, with 3 levels of upgrade for each.
They can unlock 42 Permanent Bonus, which provide exceptional replay ability.
It is easily possible to enjoy Fast paced, touchy and crazy satisfying action.
The game has gorgeous graphics with doodle artwork perfectly brought to life with fluid animation and popping visual effects. In addition each component has been adeptly recreated in meticulous details. The game also has good intuitive touch controls and one touch control.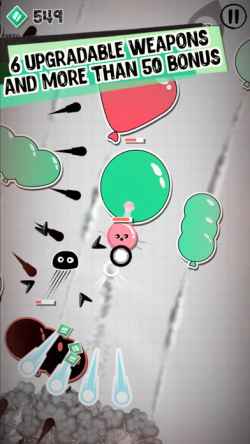 The players could simply tap, hold or swipe and hitch a ride with your grapple or shoot at everything. They can also leave a mess of bursted monsters. One could really experience real intuitive controls and delivering a gaming experience both fun and challenging.
The game offers online leader board so that players can compete with players all around the world and see who is the best. In conclusion Grapple Gum is easy enough for anyone to pick up and enjoy the game. It is a special title I'll be coming back over again in the future, and I highly suggest it for anyone who thoroughly enjoys a challenging game.
APPSREAD RECOMMENDS GRAPPLE GUM: DOWNLOAD APP HERE