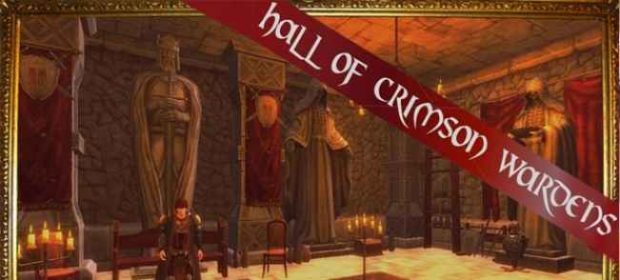 Crimson Warden: Clash of Kingdom Open World 3D RPG
RPG games are undoubtedly very interesting and amazing kind of genre. They have always been among the most familiar and best types of games to play since anyone can play these games. Right now Crimson Warden: Clash of Kingdom Open World 3D RPG has been global players choice. It is professionally developed by reputed MMDE Games.
Crimson Warden has lot of adventures and amazing environment game. In this entertaining game Crimson Warden would be your hero, one of the King's elite warriors which must secure the cursed realms until the army actually arrives. The global players can feel every adventuress and magnificent play during this baleful enemy journey.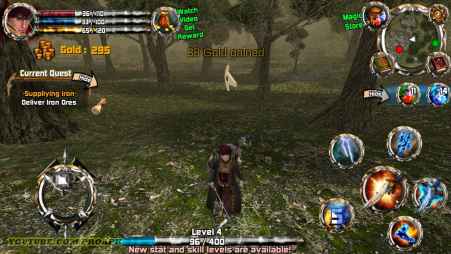 They have efficaciously designed and graphics with delightful sound effects. The global players could also feel 3D environment gaming. Even more the gaming controls are good and it's wholly available freely on play store for Android devices.
Key features of Crimson Warden Game
Large Hoards of Enemies – You can fight against more than 20 different enemies, from the luring Mermaids to Goblin, Orcs and much more. It is also possible to destroy breakable objects such as crates, chests etc. in order to collect gold.
3D Fantastic Open World – Crimson Warden has lucrative 3D environment with splendid touch. The players can also easily control the viewing angle and enjoy dynamic interactive world.
Best Music's and soundtracks – Crimson Warden is efficaciously accompanied by an upbeat soundtrack that actively coupled with its 3D graphics and entertaining game play provides an immersive Fantasy Open World RPG experience for all global players.
Exclusive True Fantasy RPG Game play – The global players can guide their hero through several Worlds completing quests by fighting countless enemies. It is also possible to upgrade their hero and level up.
Extensive Levelling & Upgrades – The passionate global players can endlessly level up their hero based on experience points received in battles. You can also loot to upgrade your hero's skills and ameliorate his stats.
Hundreds of Interesting Quests – The Fantasy RPG story actively unfolds as players advance in the game and you have more than 120 quests to complete, comprising side quests. It is also possible to track your progress on the mini-map.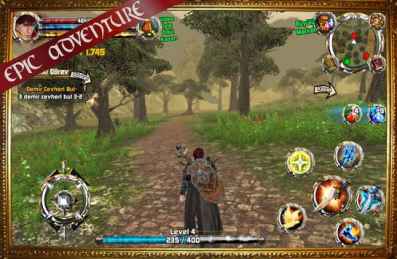 Overall, Crimson Warden is an innovating Fantasy RPG game to play. It's meant for those who adore taking challenges in life and never getting bored. The players can play this Fantasy RPG game anytime and everywhere whether you're travelling or waiting in long queue.
APPSREAD RECOMMENDS CRIMSON WARDEN: DOWNLOAD APP HERE