Quazzel Quiz: Speak your answer
Every quality experience can be quite sensational particularly when it is expressed in captivating voice-based quiz game like Quazzel Quiz: Speak your answer. It not only helps the global users overwhelmed with joy but also make the whole quiz game worth purchasing.
Now it is time to get into the whole exclusive exciting Quazzel Quiz: Speak your answer game. Having been professionally designed by Matthias Graffe this incredible iPhone and Android game was gifted for benefit of global users with salient features.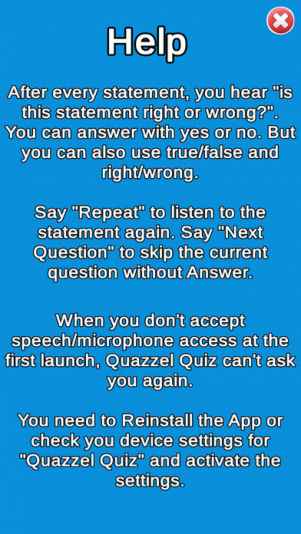 Quazzel Quiz is the popular voice-based quiz game among global players. At the first launch, there are 1000 English Statements available. The device's Text-to-Speech reads a statement and primarily asks "is this right?" The global user can then speaks his answer "yes" or "no". Then the game expediently reads an explanation why the statement was right/wrong.
The global user can actually play hands free and without looking at the display at all.  For this game in most parts of the globe, it must be legal to play even while driving. This interesting game can also be played while jogging, working out or any moments.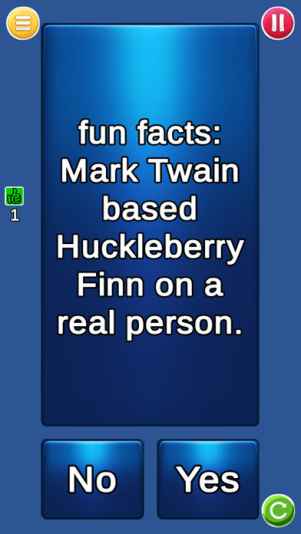 More primarily the global players can begin the Game by saying "Hey Siri, start Quazzel Quiz" on an iPhone. Then they could play without even touching the device. On Apple products the global players require being Online for working speech recognition. But they can also click on the answer buttons when they have connection problems.
Amazingly in Quazzel Quiz there are no in-app purchases and free updates will follow. In this game the players should take a note that after every statement, you hear is this statement right or wrong? So you can answer with yes or no. But players can also use true/false and right/wrong. It is also instructed that say repeat to listen to the statement again. You can also say Next Question in order to skip the current question without answer. Altogether this game wholly assuages global players and appreciated from all corners.
Quazzel Quiz is available on the App Store and Google Play Store for sake of global users.
Download Quazzel Quiz on the App Store – Here
Download Quazzel Quiz on the Google Play Store – Here
APPSREAD RECOMMENDS QUAZZEL QUIZ