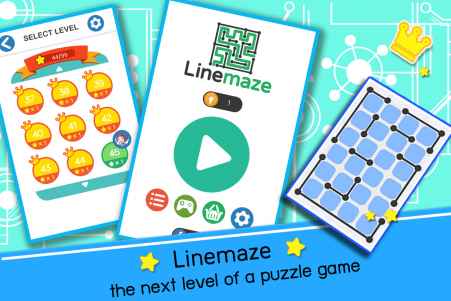 Linemaze Puzzles – Creative Game
It is known fact that puzzle games are everyone's favorite, no matter what season it is. The main reason being the game play is unique in each every step and it's really addictive to spend hours solving all respective levels. It's all about a simple trick and as it strikes our mind, the puzzle is solved. Let's just add another one to the list, Linemaze Puzzles – Creative Game developed by GAMEINDY.
Also, these types of games are educational as well as interesting. It puts a positive effect on a person's mind. Linemaze is one of the famous creative puzzle games for your brain. This brain-stimulating puzzle game is free to play, highly simple, and enjoyable for all ages.
By this mobile application, one can refresh their skills anytime they want. The global players can wholeheartedly enjoy challenging game play, refreshing their mind and relaxing with attractive background melody.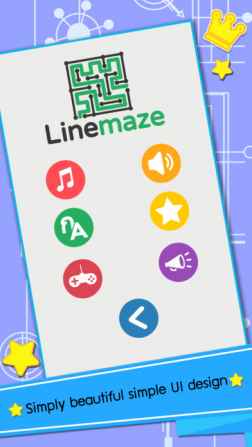 The global players can enjoy their brain exercise with this popular free app namely Linemaze. You could be able to play addictive puzzles, awesome brain stimulation. If you adore playing Sudoku or 2048, then probably you will love Linemaze for sure.
One can follow simple rules to play Linemaze. When players begin playing Linemaze they will get a set of tiles on your screen where they require finding a pathway by developing tile path following few simple rules.
The rules would be requiring in finding the correct path from gate to gate within the tiles. The players are not allowed to visit a tile twice and had to visit all tiles. Meanwhile the entrance and exit cannot be at the same gate. Moreover there is only one correct path to solve the puzzle.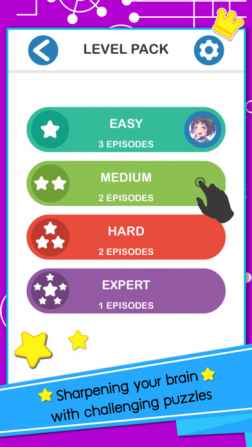 The other major features of Linemaze are simple to understand with flat user interface. The players could play more than 1000 levels to challenge yourself and your own brain. It is also possible to share the game on popular social network sites, namely as Facebook. One could also challenge their friends with your score, conveying them to start competing with you.
Another feature is that players can stop a game, resuming your game play where you have left it before. The global players can play this addictive puzzle game in four level-settings respectively as easy, medium, hard and expert. It is also suggested that each level has multiple stage with an increasing challenge. Overall, the game gives a sensational effect on your mind. You'll be wholly lost in this puzzle game.
APPSREAD RECOMMENDS LINEMAZE PUZZLES: DOWNLOAD APP HERE