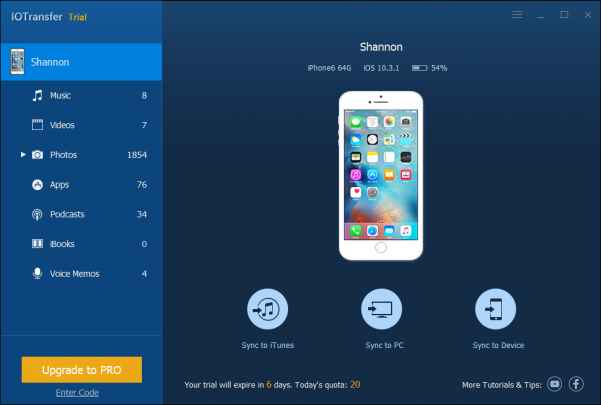 IOTransfer – Transfer Your Files across Devices
All quality experience can be quite sensational particularly when it is expressed in captivating features like IOTransfer – Transfer Your Files across Devices. This not only helps the global users overwhelmed with joy but also make the whole application worth purchasing.
It is time to get into the whole exciting iPhone manager and try out the beneficial features. Having been professionally designed by IObit this incredible application was gifted for benefit of global users with salient features.
Setting up an iPhone is a hard task. All iPhone users primarily have problems in transferring data from one iOS device to another. There are different issues when users trying to transfer ex back up issue, system compatibility, and iTunes sync up issue etc. Now there is something every global user would be glad to know that availability of iPhone transfer software namely IOTransfer which professionally helps iOS device users in transferring the media.
IOTransfer software simply transfers iPhone music and backups, media and all. They are free and too simple to use. All users require are few clicks and they can get a hassle free transfer of the data. If users have any iOS device then they just require a PC and iTunes installed in a PC, to transfer media with the assistance of IOTransfer.
If global users are worrying about how to set up this software, there is nothing to worry about. This free iPhone manager has just 3 step setup. You can get it right in just 3 steps then you will be able to simply transfer all your device stuff including music, videos, images, memos etc. Just users can qualitatively sync it to iTunes, sync it to PC and then iOS device.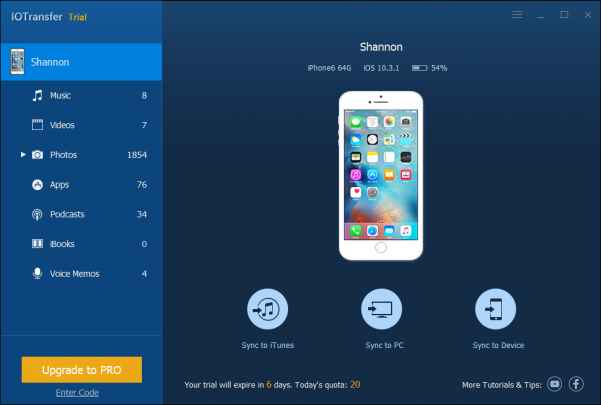 You can install IOS transfer and after launching it on your device the users will find that it's illustrating your iPhone details such as name and file stats. IOTransfer UI is regarded as user friendly software and they don't require having any technical knowledge to launch it or use it.
IOTransfer supports each kind of media you would wish to transfer in your device. It primarily transfers images, podcasts, videos, voice memos and books. Moreover this software also supports French language and works well on iOS 10.3.
Transfer Music using IOTransfer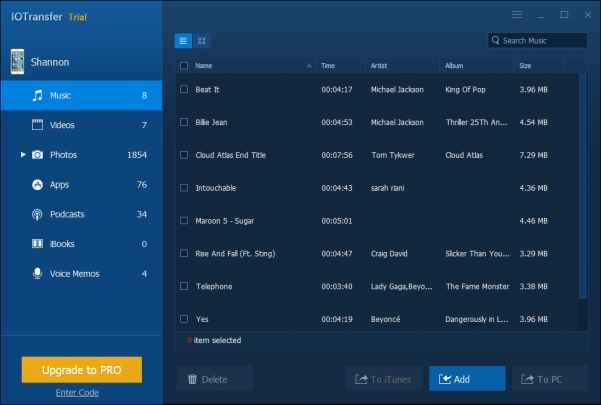 Transfer Videos using IOTransfer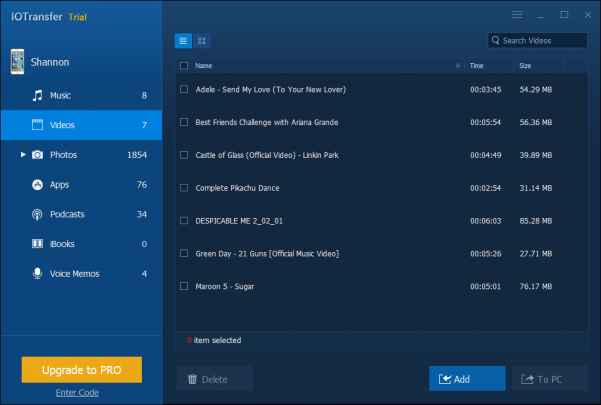 Transfer Photos using IOTransfer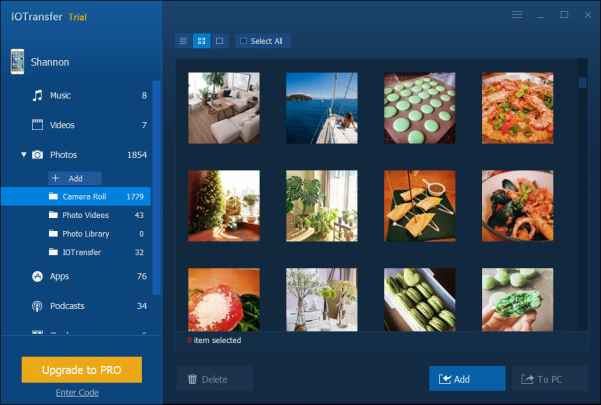 Altogether this popular IOTransfer would be good deal for you if users like to upgrade or downgraded your IOS version. It would actually ease you to transfer, backup files. This best utility assists you to transfer files even of bigger size without causing any delay. In addition synchronizing is simpler with this software.
The new version has immensely increased speed if file transfer and improvement in stability. There is new support which is there to synchronize music to iTunes quite easily. The organization has offered optimized UI for quality intuitive operations. You can also go through company's Press Kit here.
The next time when global users set up their iPhone, don't forget to install your own free iPhone manager IOtransfer. This popular utility will help you in transferring data and backups easily with instant nature.
APPSREAD RECOMMENDS IOTRANSFER: DOWNLOAD APP HERE