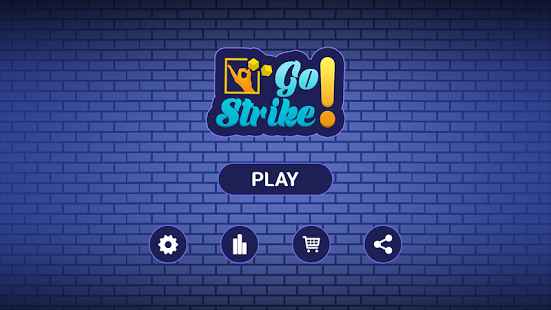 Go strike! – Trending Game
It would be interesting for global players to get prepared for experiencing new exciting game called Go strike! It would be best opportunity for passionate players to try the Go strike! – Trending Game developed by famous Ritu Thapliyal.
Go strike! – Trending Game is perfectly designed to drive away boredom and regarded as the best time pass game. This 10 minute relax game would be excellent treat for all those who adore platform games. Interestingly once global players start playing this game they will be addicted to it.
If global players are searching for exciting striker game then this game is apt for them. This game adeptly suits for those who are tired of playing the same old games and need a change.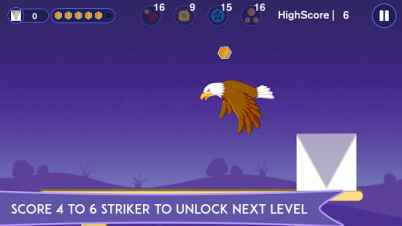 Go strike! game involves launching striker throw up into the air and trying to land them in a container placed at a distance with your finger as sling shot. Though it is not as easy as it sounds, the global players will have to use their skill to try and make a focused aim so that it lands inside the containers when players throw up the Striker. Moreover this interesting game is ideal for all age groups and could be played on any Android supported smartphone.
Best features of the game
Mobile strike game is easy to play and comes with simple instructions
You can customize your containers selecting from Easy, Medium, Hard types
The user interface is smooth which permits you to glide during game play and move between the levels
15 unique levels that are all equally exciting
Game gets tougher as players climb the levels using swipe strike
Players will have to pass through many obstacles that all lie on the way including icicles that hang from the ceiling and a Sniper!
It is possible to purchase additional features from the shop within the app.
You have cool features in the game like Magnet, Stikee, Tracker, Sky Dropper that assist you to score and move to next level
Each item provided is unique and priced according to its usefulness in playing the game
Possible to modify the settings of the game and able to customize it to players wish
You have option to pause the game and modify the settings during game play
There is option of sharing the game on Facebook and conveying them how best the game really is
You could share the game, scoreline and other aspects by simply clicking on the share icon
App can downloaded for free from the Android Play Store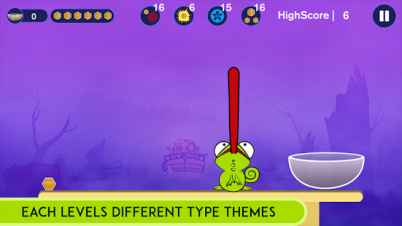 It is enumerated that Go strike! game is a first of its kind and efficaciously designed to assist players of having a entertaining time. Once players start playing strike game then they get mostly addicted to it. You have 15 levels to select from and can change the settings in each level.
The players can take the challenge to take aim and throw a striker for finishing the game within an hour. They can check their score on top and try to beat previous high score. You will be offered with limited number of tries within which you have to land the strike inside the container. Altogether this game satisfies all kinds of global users thus making it more successful game.
The above Go strike! – Trending Game review from best apps review sites namely AppsRead is dedicated towards users. One amazing fact that the global users would actively discover from this apps review websites namely AppsRead is how easy it is to search out popular mobile apps.
APPSREAD RECOMMENDS GO STRIKE!: DOWNLOAD APP HERE