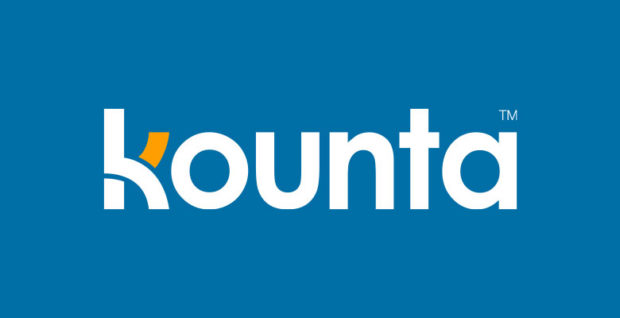 Point of Sale App by Kounta
If you've been looking for a mobile POS system to replace your cash register, then stop reading right here.  The Kounta POS wasn't meant to replace your cash register. It's the natural next step beyond the legacy POS systems that replaced the cash register. Designed for Android OS, and with a focus on hospitality, Kounta is the perfect choice for your bar, restaurant, cafe, or bakery.  And, yes, retailers of the world. They thought about you, too. Really, anyone who uses Kounta will get a lot out of the many features its developers packed in. Point of Sale App by Kounta is wholly satisfied by all users. That it all works on Droid device makes it that much better:
With its completely customisable interface, entering customers' orders is intuitively easy for all your employees.  Products can be categorised; each category stands out with a different color. Use images to simplify order taking, or scan barcodes to add an item with a single button click.  Process payments quickly with the Fast Cash button or integrated credit card payments. Your customers tap, swipe, or insert their cards into—or wave their smartphones over—your payment terminal, and have them out the door quicker than ever. Don't worry: the speedy transaction will encourage them to come back.
Stay on top of your stock by adding the free Inventory module.  Restaurants can enter menu items as recipes using the familiar Android OS-inspired design. For every order, the system deducts the exact amount of every ingredient consumed.  The same feature works for retailers selling bundled products.  And whether you're in hospitality or retail, Kounta's got the right features to deal with modifiers and variants.  A small drink with no ice, or a large  dress shirt in blue: Kounta makes it easy to track your products as they leave your shop—and to get alerts when you're running low.
Managing Customer Relationships is easy when you know everyone's tastes.  It's even easier when that information is built right into your POS.  And it gets easier still when you're using your Android tablet to run it all. Market directly to your customers through email, text messages, or social media. You can dive right into their purchase history, and send them targeted offers they're more likely to respond to. Your most loyal customer isn't going to respond to an offer of a free side salad  if all she's the type who always orders fries.
Kounta's hospitality-centric design decreases time and mistakes with its precise order flow: human error is reduced (or even eliminated), order accuracy is increased, and customers are happy.  When your server enters an order, he can go right to the next customer.  Every item he just entered has already been routed from your server's Android device to the right station: food orders print or display in the kitchen; drink orders are sent to the beverage station.  Wastage tracking shows you how much you should be ordering, and keeps you from overbuying. Knowing how much of a particular ingredient got used yesterday makes buying the right amount tomorrow a reality—no more tossing out spoil food. The hospitality features don't just manage orders. Kounta also handles your dining area with its Tables module; know at a glance what tables are free, and which are about to be. Customers and wait staff will both enjoy with its advanced tipping features.
Kounta is 100% cloud-based, virtually eliminating all major IT headaches.  But it works just as well offline, too. If your internet connection goes down, data is stored on your Android until everything comes back online. Then all the saved data automatically syncs back to the cloud. You didn't open up your business to deal with server upgrades, software patches, or downtime. So don't waste your time. Leave that sort of thing to the kinds of people who enjoy doing it. Kounta doesn't just let you focus on operating your business; it frees you up to grow it.
Kounta's Insights module make it easy for even the smallest of businesses to access the kind of robust data analysis that the big ones have been using for years. Analysing that data through a touch screen keeps everything simple.
VIDEO DEMO HERE
Cloud software often gets criticized for being a pale imitation of more robust, legacy platforms. But this has more to do with developers jumping on a trend than with the platform itself.  Kounta's developers created a system where the functionality of the software is what matters; they seem to get that being in the cloud isn't enough of a selling point on its own.  Running your POS on an Android tablet is only cool if the software works. And Kounta does more than function—it works, for you and your business. Don't think of it as cloud software. Instead, think of it as software that happens to live in the cloud.
Web link: Kounta iPad POS System
The above Point of Sale App by Kounta review from AppsRead is dedicated for sake of global app users. The Top apps review site is efficaciously publishing on Android app reviews, iPhone app review, iOS app reviews, iPad app reviews, Web app reviews, Press Release, Game reviews, Gadgets reviews, Android apps press release and Android newswire. Eventually the Press Release from AppsRead enumerates about Point of Sale App by Kounta in benefit of global users.
APPSREAD RECOMMENDS POINT OF SALE BY KOUNTA: DOWNLOAD APP HERE