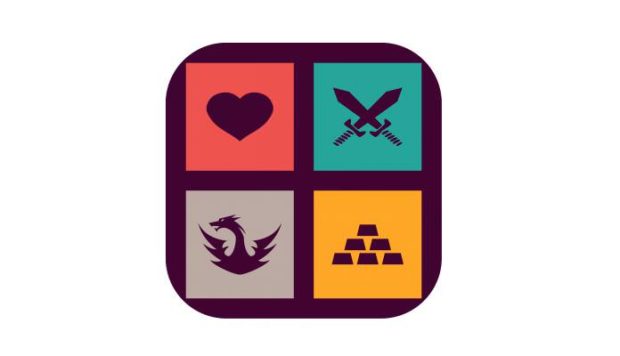 Dungeon Tiles for iPhone by Iyoda is a minimalistic puzzle game that combines strategy and RPG aspects. It is truly a mash up of Threes and match-three RPG games, which ends up being amazing combination.
In Dungeon Tiles, the users would have a board that is full of colored tiles that represent namely swords, dragons, lives, and gold. The users collect these by matching two or more of the same tile, and to move them, you swipe on the screen in the direction you want the tiles to move. It is revealed that each swipe would move all of the tiles at once, and a new tile comes in after you swipe as well.
For better planning your strategy, you could pay attention to the upcoming tile. The total combined value of tile matches gets added to the cumulative totals at the top, and this is when things get actually tricky. And when users match three or four tiles at once, you could get more points for the combo and the tiles get cleared from the board.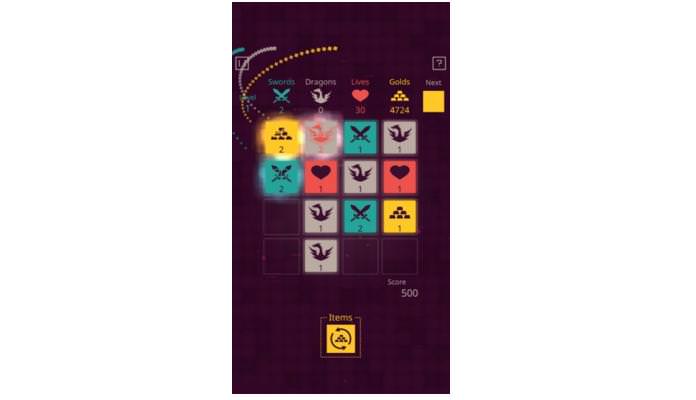 To be precise the actual game play is more than just making matches, since you have to survive too. Moreover the numbers at the top represent the power of your attack to eliminate the powerful dragons, and the dragons illustrate how much health they would take away from your life score when the next match is made.
Your swords total would actually decrease as it is used to eliminate dragons, but as long as you continue to match sword tiles, it would certainly accumulate again. The users should not allow the dragon value get too high, then you match dragons and get destroyed. The users have chances to replenish health regularly by matching up heart tiles to recover from the dragons. At last the game ends when you are either out of moves on the board or you run out of lives.
The above Dungeon Tiles for iPhone review from AppsRead is dedicated towards global app users. The Top apps review site is publishing on Android app reviews, iPhone/ iOS / iPad app reviews, Web app reviews, Press Release, Game reviews, Gadgets reviews, Android apps press release and Android newswire. In conclusion the Press Release from AppsRead enumerates about Dungeon Tiles for iPhone in benefit of global users.
APPSREAD RECOMMENDS DUNGEON TILES: DOWNLOAD HERE